Combine sightseeing and dining in one great experience!
See Dublin's most popular sites on-board the vintage London bus!
Savour the amazing afternoon tea surrounded by 1950s Jazz music!
Pass by and take photos of some of Dublin's favourite landmarks including Phoenix Park and Guinness Storehouse!
Hear some great stories of old Dublin from your on-board hosts!
Afternoon Tea with a Twist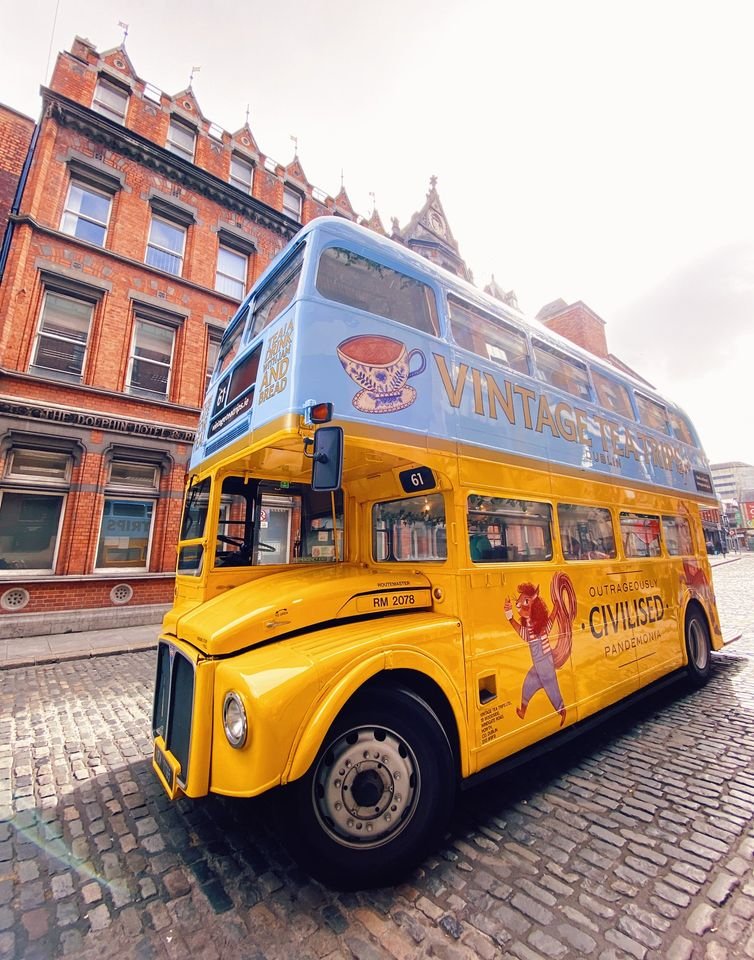 Experience a Dublin afternoon tea with a difference on the unique Vintage Tea Trip Bus tour of Dublin. The vintage Routemaster bus will bring your and your friends around the streets of Dublin, taking in the city's favourite landmarks, including the Phoenix Park, Georgian Dublin, Guinness Storehouse, and the stunning city cathedrals – Christ Church and St. Patrick's! While you're passing by these world-famous attractions, you can indulge in the fabulous Afternoon tea treats which are served on-board.
Sightseeing & Savoury Treats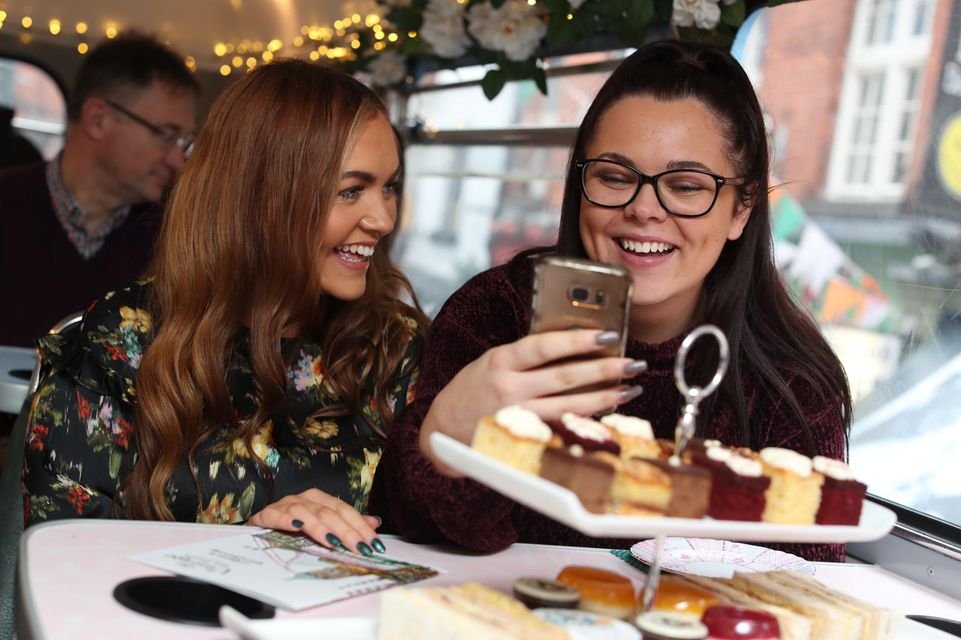 Unlock the heart of the city's culture, landmarks and history on the famous Vintage Tea Trip buses (there are two – named Pauline and Kitty!) routemaster bus. Enjoy cups of Irish tea, and savour the stunning finger sandwiches, desserts, cakes, and pastries (there are dietary needs catered for – Traditional, gluten free, vegan and vegetarian options).
Your welcoming Dublin bus driver, along with your lovely hosts will make you feel right at home as you travel around Dublin's best sites. Although there is no formal commentary as such (like a hop-on hop-off tour), your host will share some great stories as you pass by iconic sites around the capital. This informal approach strikes the perfect balance – allowing you to enjoy some city sightseeing, while also spending quality time with friends and family, and of course sampling the great food on offer.
All tour durations are traffic dependent, but would usually last around 70-80 minutes. Your tour begins and ends at the same location in Temple Bar.
Vintage Tea Trip Menu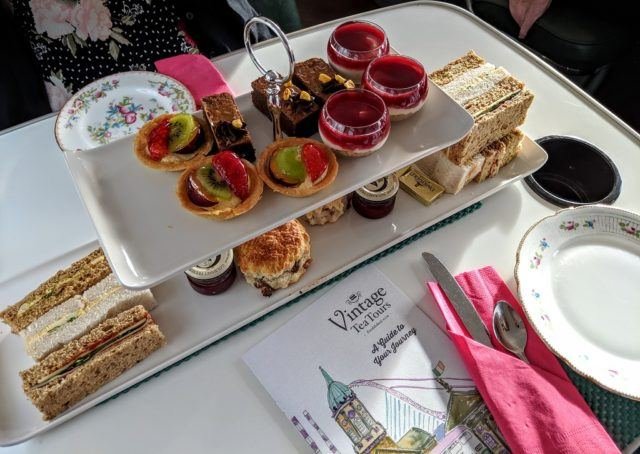 Your afternoon tea includes a selection of homemade finger sandwiches, scones, desserts,and delicious cakes. Choose from a traditional, gluten-free, vegetarian or vegan afternoon tea with Vintage Tea Trips.
Where does the Vintage Tea Tour begin?
4 – 6 Essex Street East, Temple Bar, Dublin 2.
Vintage Tea Trip
Discover Dublin and enjoy afternoon tea in one afternoon on this unique experience! Hop on board a vintage sightseeing tour of Dublin, complete with 1950s jazz music, delicious afternoon tea, tasty treat, and welcoming hosts.