Get a close-up view of some of Dublin Bay's famous islands, towers, and wildlife!
Experience one of Dublin Bay's first tours!
Make a super day out and begin at Howth, Dublin City, or Dun Laoghaire.
See Ireland's Eye, Dalkey Island, Poolbeg Chimneys, Dún Laoghaire Harbour, Martello Towers and Baily Lighthouse.
Check out the full list of cruise options here.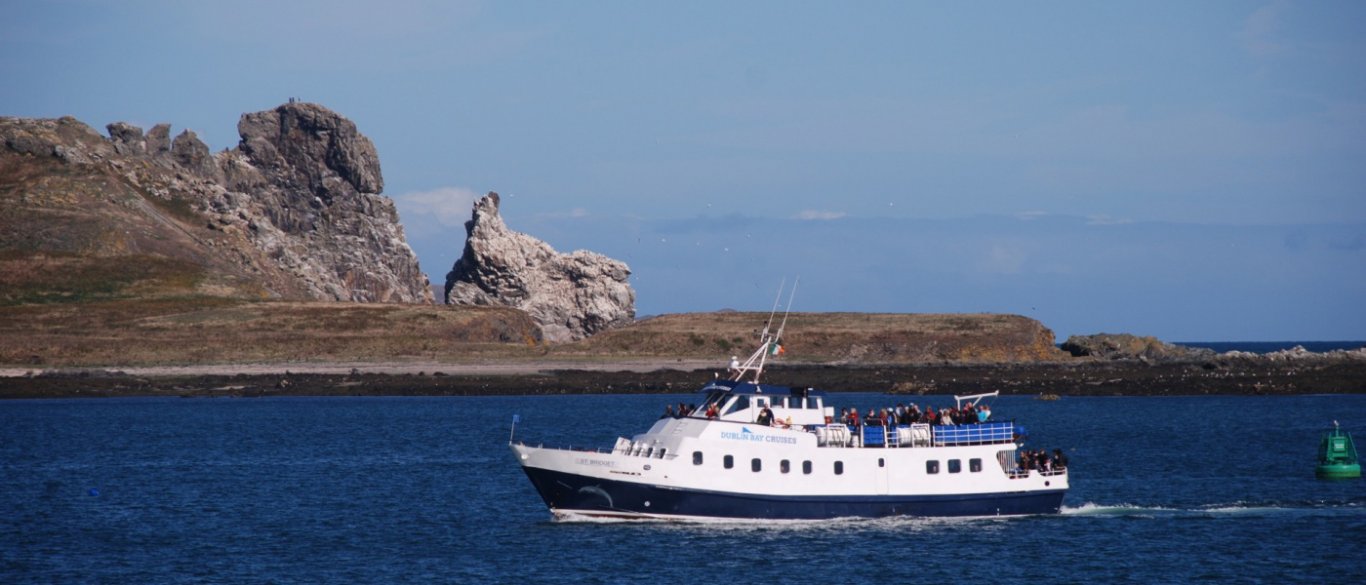 DUBLIN BAY CRUISES - WHAT TO EXPECT
Enjoy one of Dublin's best days out on a unique tour of Dublin Bay and the city's stunning coastline with Dublin Bay Cruises. Discover Dublin's famous coastal sites and landmarks on-board the MV St. Bridget as you journey from your chosen starting location – you can choose from Dun Laoghaire Harbour, Howth Harbour, or Dublin City Centre.
In just a few years since beginning tours, Dublin Bay Cruises have quickly become one of the top things to do in Dublin and is a favourite among visitors and locals. You will see Dublin's best attractions and its beautiful seaside towns and villages. Sites that you will see include Dun Laoghaire Harbour, James Joyce Martello Tower, Dalkey Island, Killiney Bay, Baily lighthouse, Howth head, Ireland's Eye, Howth Harbour, Bull Wall, Bull Island, Dublin Port, East Link Bridge, and the changing Dublin Docklands.
DUBLIN BAY CRUISE ROUTES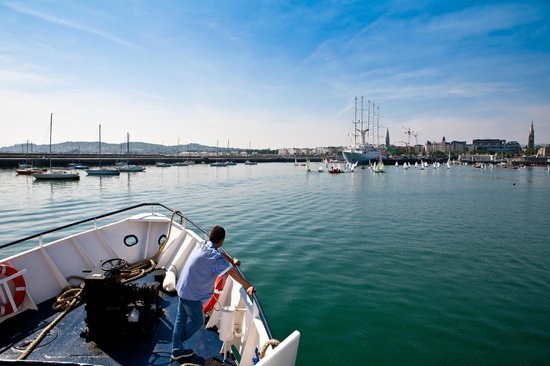 You can choose to start from Howth Harbour, Dublin City Centre, or Dun Laoghaire Harbour for your cruise.
The routes include;
DUBLIN BAY CRUISE TICKETS
For more information on Dublin Bay Cruise tickets, click here or visit dodublin.ie
With every ticket purchased, you will receive a discounted DART ticket, allowing you to return to your starting point. The Dart journey will cost €2 once you show your Dublin Bay Cruise voucher.