Glendalough - What Can I Expect?
Discover the remains of the ancient monastic city, including the stunning Round Tower
Spectacular views of the two Glendalough lakes
Follow well-marked routes for some of Ireland's best walking trails
Check out interesting exhibitions and audio-visual show at the Glendalough Visitor Centre.
A Highlight of Ireland's Ancient East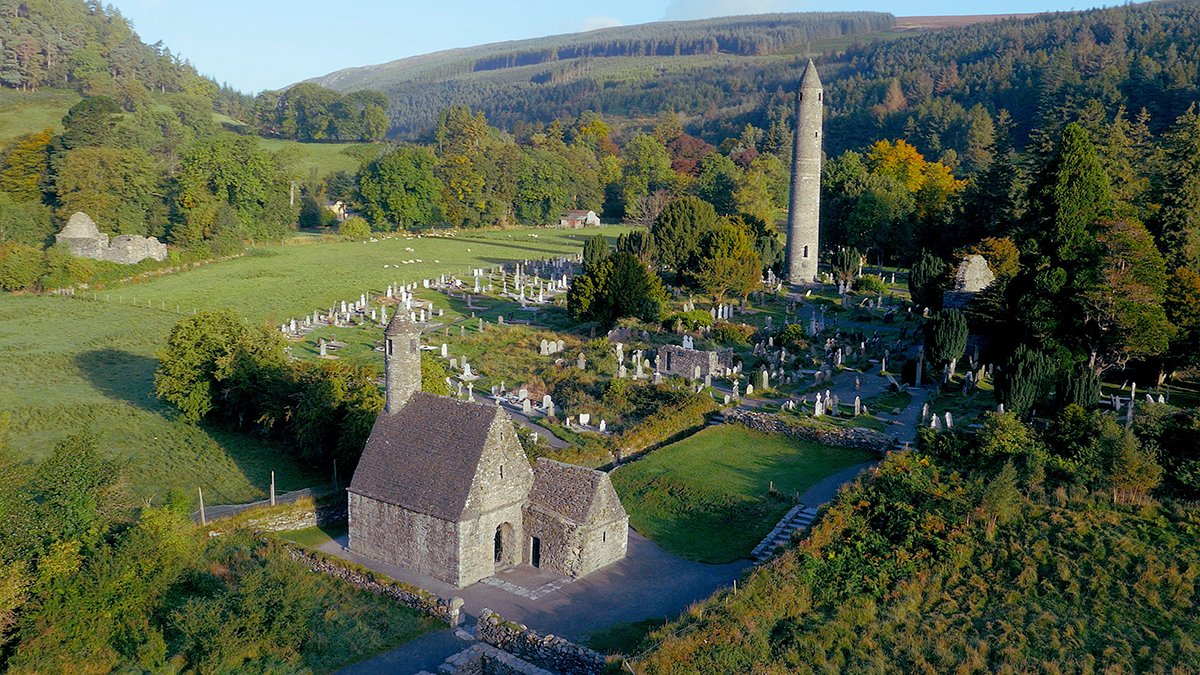 It's little wonder why Glendlaough is one of the most popular sites to visit on a day trip from Dublin. Located just 60 minutes south of the city, Glendalough is one of the highlights on Ireland's Ancient East, and one of the most popular sites in Ireland. Rich in history and natural beauty, there is plenty to do in and around Glendalough on a day trip.
Glendalough, the monastery founded by St Kevin in the 6th century that became one of the great centres of learning in early Christian Ireland. Surrounded by all this beauty, it's easy to see why St Kevin established a monastic settlement here. From its origins in the 6th century, Glendalough became a monastic city with farms, a cathedral, and the 30-metre round tower that still stands today - one of the best known Irish round towers.
For hundreds of years, the area around Glendalough was at peace, as monks and lay people grew and lived and learnt together. Of course, this doesn't mean that Glendalough was without its troubles. It was attacked and plundered by Vikings, ravaged by fire and exposed to the sometimes harsh weather conditions that still beset the Wicklow Mountains today. Ultimately it fell to the Normans in 1398, but thankfully we're left with beautiful reminders of what once was.
Glendalough Round Tower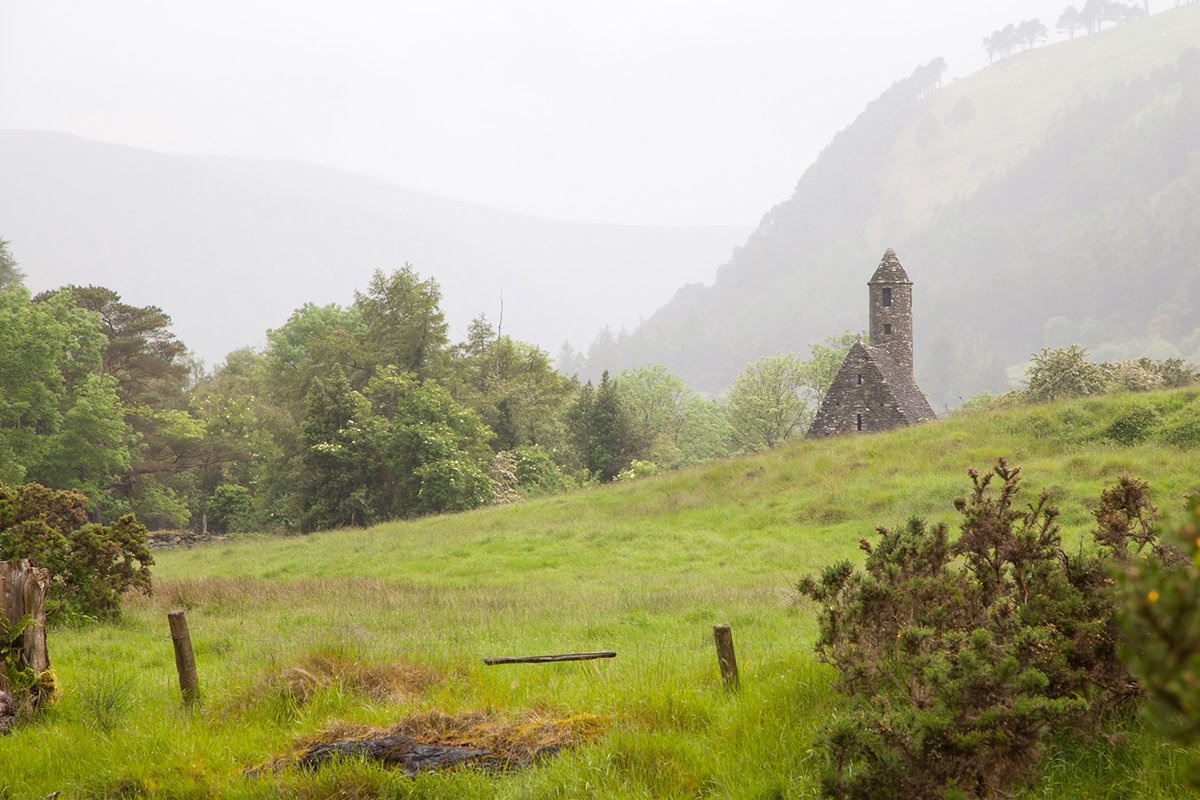 Probably the most iconic images of Glendalough, the Round Tower stands at 33 meters. It was built almost 1000 years ago by the monks of St. Kevin's monastery. The conical roof had to be replaced in 1876 when it was struck by lightning. The towers were sometimes used as a place of refuge for monks when the monastery was under attack. They also served as both as lookout posts and as beacons for approaching monks and pilgrims.
St. Kevin's Church / St. Kevin's Kitchen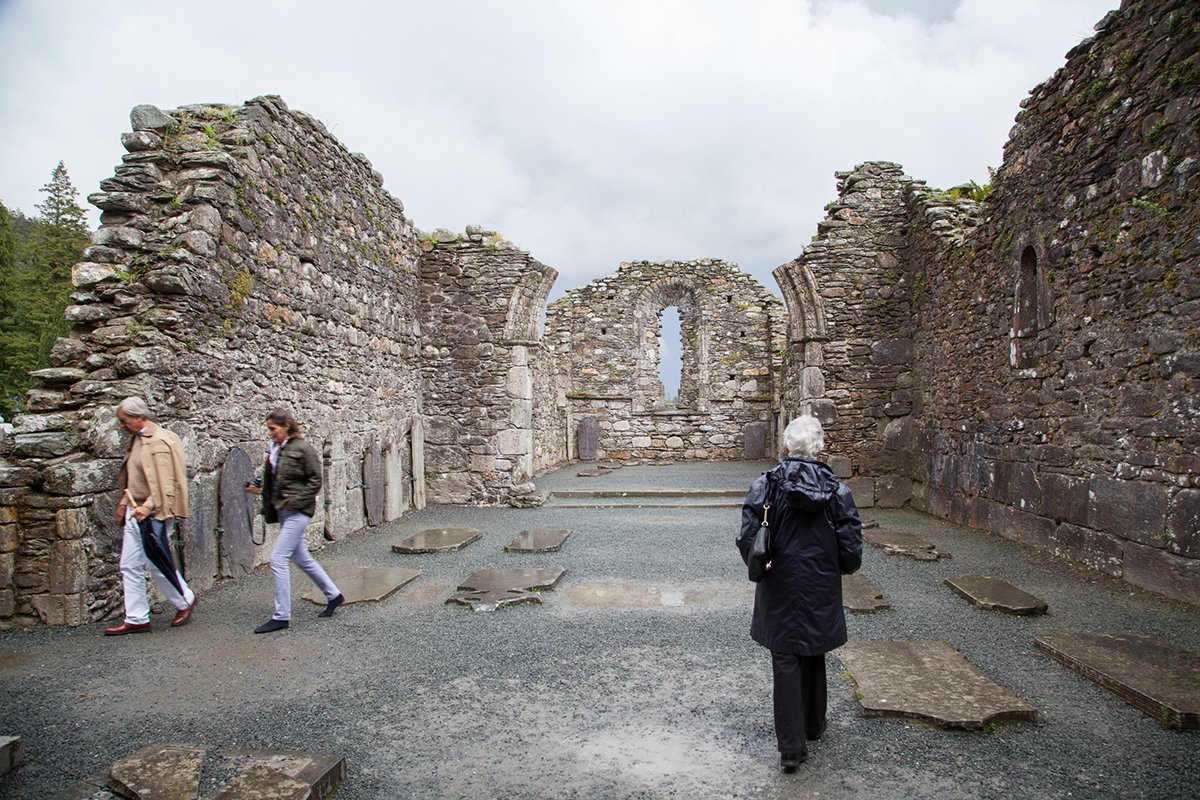 St. Kevin's Church, also known as St. Kevin's Kitchen is a nave-and-chancel church of the 12th century. It is called St Kevin's kitchen because people believed that the bell tower was a chimney to a kitchen but really no food was ever cooked there.
Glendalough Cathedral
The Cathedral is the largest of the seven churches in Glendalough. It was built in phases from the 10th through the early 13th century. Large mica schist stones, which form the foundation up to the height of the west doorway, were re-used from an earlier smaller church.
Glendalough Visitor Centre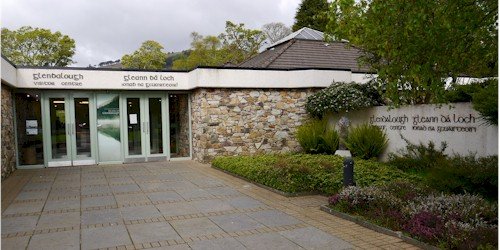 Glendalough Visitor Centre sits adjacent to the monastic site and was built to showcase the Glendalough monastic site to its many global visitors. Glendalough Visitor Centre offers an exhibition, audiovisual shows, guided tours and is fully accessible for visitors with disabilities; access to the monastic site itself however is very limited.
Walking Trails at Glendalough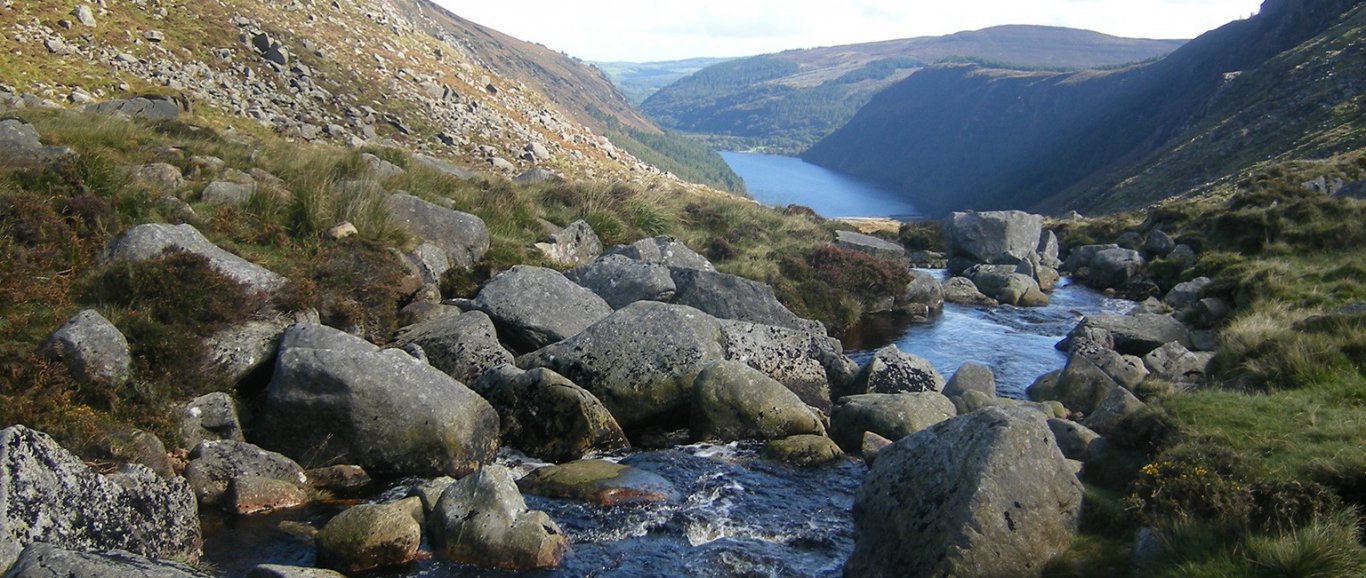 There are nine way-marked walking trails in the valley of Glendalough. The walks vary from 30 minutes strolls to four hour hillwalks. Large maps of the walks are displayed at the National Park Information Office and at the OPW Visitor Centre beside the Monastic City. All the walks start and finish at the National Park Information Office near the Upper Lake. Each trail is signposted with colour-coded arrows. Glendalough is also a point on the Wicklow Way. Some of the best sites to use to research walking trails at Glendalough are the official Glendalough site, and the Wicklow Mountains National Park site.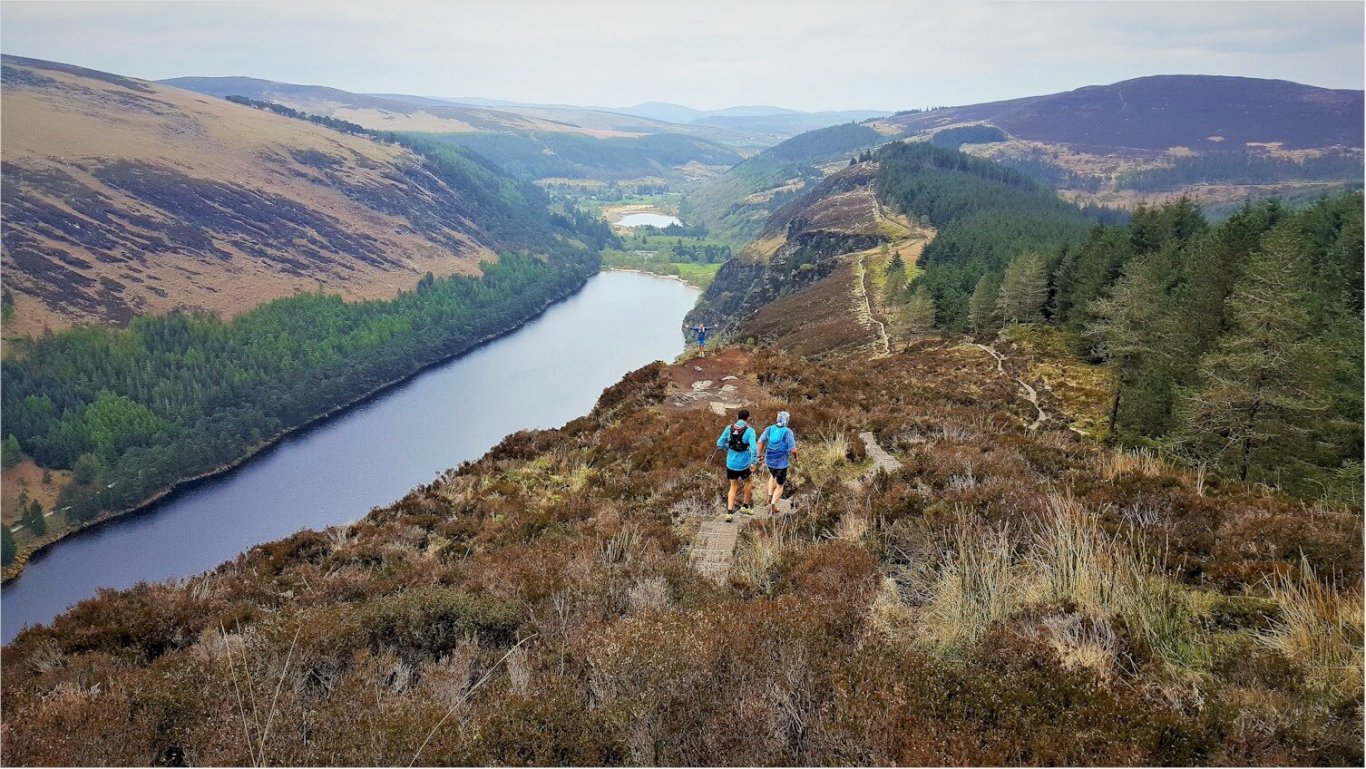 Day Tours to Glendalough
Wild Rover Tours
Book day tours throughout Ireland with Wild Rover Tours - Ireland's leading day tour company.
| | |
| --- | --- |
| Wild Rover Day Tours | €Flexible |
Kilkenny, Wicklow Mountains & Glendalough Tour
Departs from Dublin City Centre just after 8.00 and returns at 18.15.
Tour Information
| | |
| --- | --- |
| Adult | €24.30 |
| Children | €10.80 |
Price includes online Discount.