Malahide Castle - 800 Years of History

Malahide Castle is a stunning 12th century castle which was owned by the Talbot family for nearly 800 years, making it one of the longest owned castles by one family in Ireland. Set on 250 acres of parkland in the stunning coastal village of Malahide, the castle has been both a fortress and a private home for nearly 800 years. Malahide Castle is one of Dublin's most popular attractions, and is one of the most famous castles in Western Europe.
Malahide Castle Tickets and Tours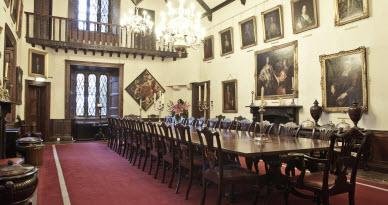 Tours of the castle's stunning rooms and upper floors are given by a team of passionate and experienced guides. Tours last approximately 45 minutes, and are delivered through English, though audio guides are available. It's best to prebook your tour through Malahide Castle's website
Malahide Castle & Gardens currently have two tours - the Classic Castle Tour, and the Magical History Castle Tour, which is perfect for a family visit.
The Classic Castle Tour of Malahide Castle
The Classic Castle Tour offers an opportunity to learn about the castle's history and for visitors to explore much of the castle. Highlights of the tour include the magnificent Oak Room with its dark paneling and furniture dating back to the 1600s. Another highlight is the Great Hall that was built in 1495 for banquets and contains portraits of generations of the Talbot family. The Great Hall also contains a large painting of the Battle of the Boyne, along with other stunning artwork from the National Collection.
Magical History Castle Tour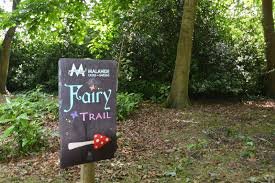 Aimed at families and includes entry into the Fairy Trail& Butterfly House, the Magical History Castle Tour is a fun and friendly tour which reveals the secrets and the magic behind the walls of Malahide Castle. From fairies and goblins, children's will hear about life in the castle and the adjoining enchanted woodlands. Tickets for these magical castle tours include entry into the Fairy Trail where 1.8km of an interactive experience will keep your children enthralled and entertained for hours!
The castle tour will last approximately 45 minutes and the Fairy Trail can take up to 1hr 20mins to complete. There are adult, child, senior/student, and family tickets available.
Malahide Castle Botantical Gardens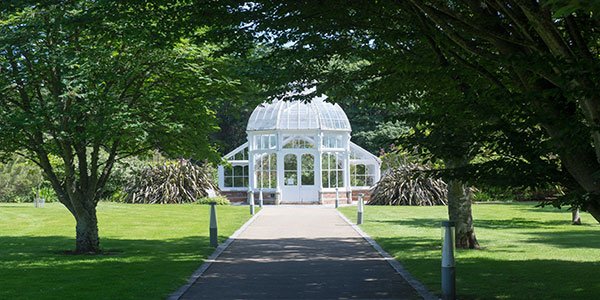 The four acre walled garden is one of four botanical gardens on the island of Ireland. It is home to some of the rarest plants collected by Lord Milo Talbot from regions such as Australasia and Chile. The garden exhibition area is located in the rejuvenated visitor centre and tells the story of the beautiful walled garden through the eyes of Lord Milo Talbot. It is a 'must visit' for any gardening enthusiasts.
Day Tour from Dublin
DoDublin operate a half day tour from Dublin City. This is a guided bus tour from a Fáilte Ireland approved guide, which also includes a visit to stunning Howth village. Find out more about the Malahide Castle & Howth Day Tour.
Getting to Malahide Castle
Malahide castle is located just outside Malahide Village in North Dublin. The castle is easily accessible by bus, train and car.
By Rail
The DART (Dublin Area Rapid Transit) travels to Malahide Rail Station, close to Malahide Castle. For train times from Dublin City visit Irish Rail to plan your trip. Journey time is approx 30 minutes.
By Bus
Take Dublin Bus number 42 from Dublin City - see DublinBus.ie.