Visiting the National Botanic Gardens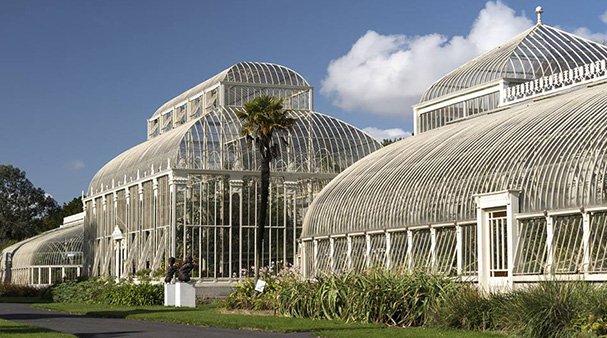 The National Botanic Gardens in located in Glasnevin, just 3 kilometres north of Dublin City. These stunning gardens are popular with visitors - both domestic and international, and offer a peaceful retreat from the busy city. The Botanic Gardens are famous for their beauty, the exquisite plant collections, and the stunning lawns and glasshouses. The gardens are home to over 15,000 plant species from a variety of habitats from all around the world. The gardens offer a space of beauty, peace and tranquillity for all visitors.
A highlight for many visiting the Botanic Gardens is the stunningly restored historic glasshouses.
Conservation at The Botanic Gardens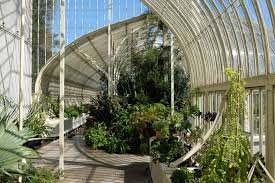 Conservation is central to the Botanic Gardens, and the attraction is home to over 300 endangered plant species, 6 of which are already extinct in the wild.
National Botanic Gardens Entrance Fee
Well here's the best thing - this stunning attraction is completely free!
The Garden Tearoom at the Botanic Gardens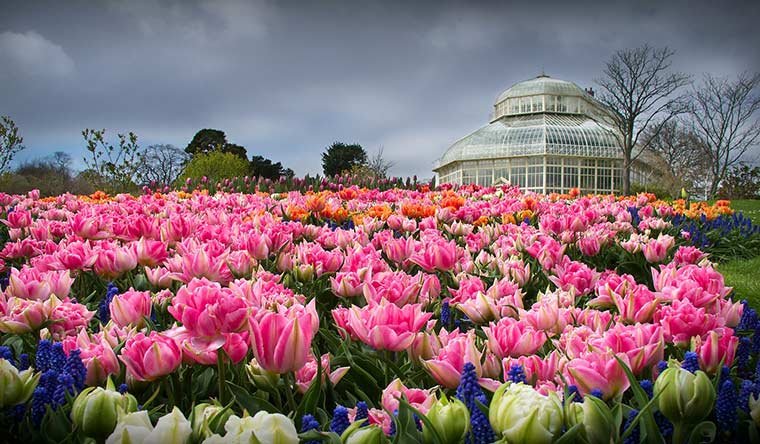 Stop by for a drink or a meal at this café located at the gorgeous gardens. The Garden Tearoom offers a delicious selection teas, coffees, snacks, and cakes, as well as full hot lunches, all served with a fantastic view over the nearby Gardens. This is truly a hidden gem in Dublin!
Botanic Gardens Dublin Map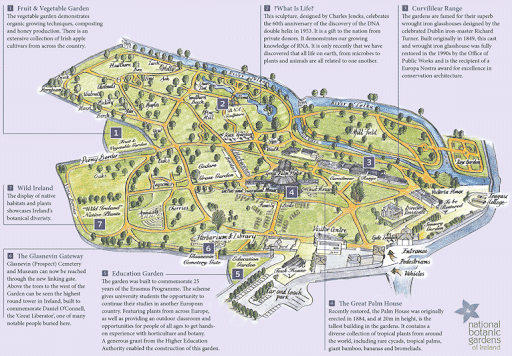 PDF maps of the gardens, including an accessibility map, are available to download from the Botanic Gardens website.
Walkway between Glasnevin Cemetery and National Botanic Gardens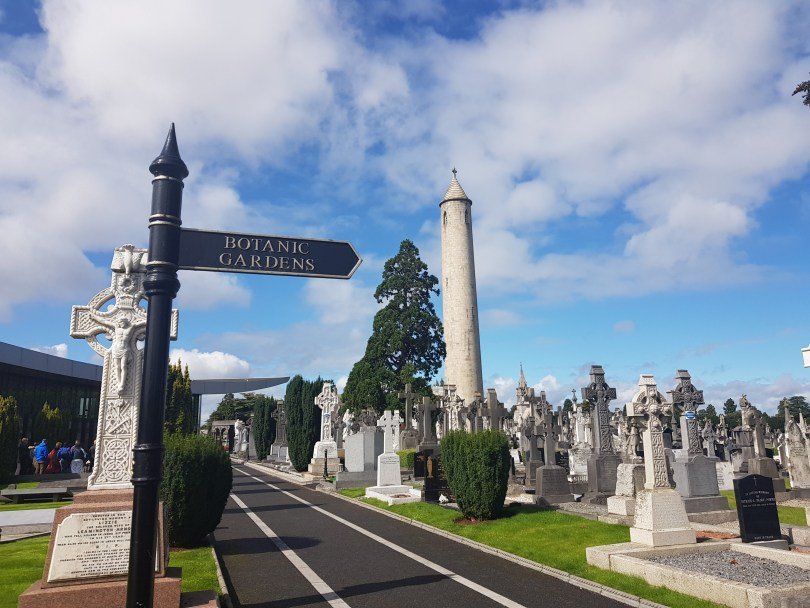 Glasnevin Cemetery and Museum can now be reached through a brand new walkway linking these two great sites. Just above the trees to the west of the Garden, visitors can see the highest round tower in Ireland, built to commemorate Daniel O'Connell, the 'Great Liberator', one of many notable people buried here.
Getting to National Botanic Gardens
By Bus
From O'Connell Street, you can take the the 4,9,83 or 155 to Botanic Gardens. Visit dublinbus.ie for full details, and to plan your journey.
By Train
There is a DART station in Drumcondra which is a 20 minute walk from the Botanic Gardens.
By Foot
The gardens are just 3km from the city centre. Visit the Botanic Garden's site for full information.
By Bike
There is a bike rack available at the entrance to the visitor centre.
Nearby Attractions
Glasnevin Cemetery has a walkway directly linking with the Botanic Gardens. Croke Park Museum and Stadium Tour is closeby also.