National Gallery of Ireland - What Can I Expect?
World-class collection of European and Irish Art
Works include Caravaggio, Monet, Picasso, and Yeats
Located in the heart of Georgian Dublin with a cosy café and stunning giftshop
Regular exhibitions of internationally renowned artists
Family tours and drop-in workshops every Sunday
Free tours throughout the week
The National Gallery of Ireland - world-class collection of European and Irish Art.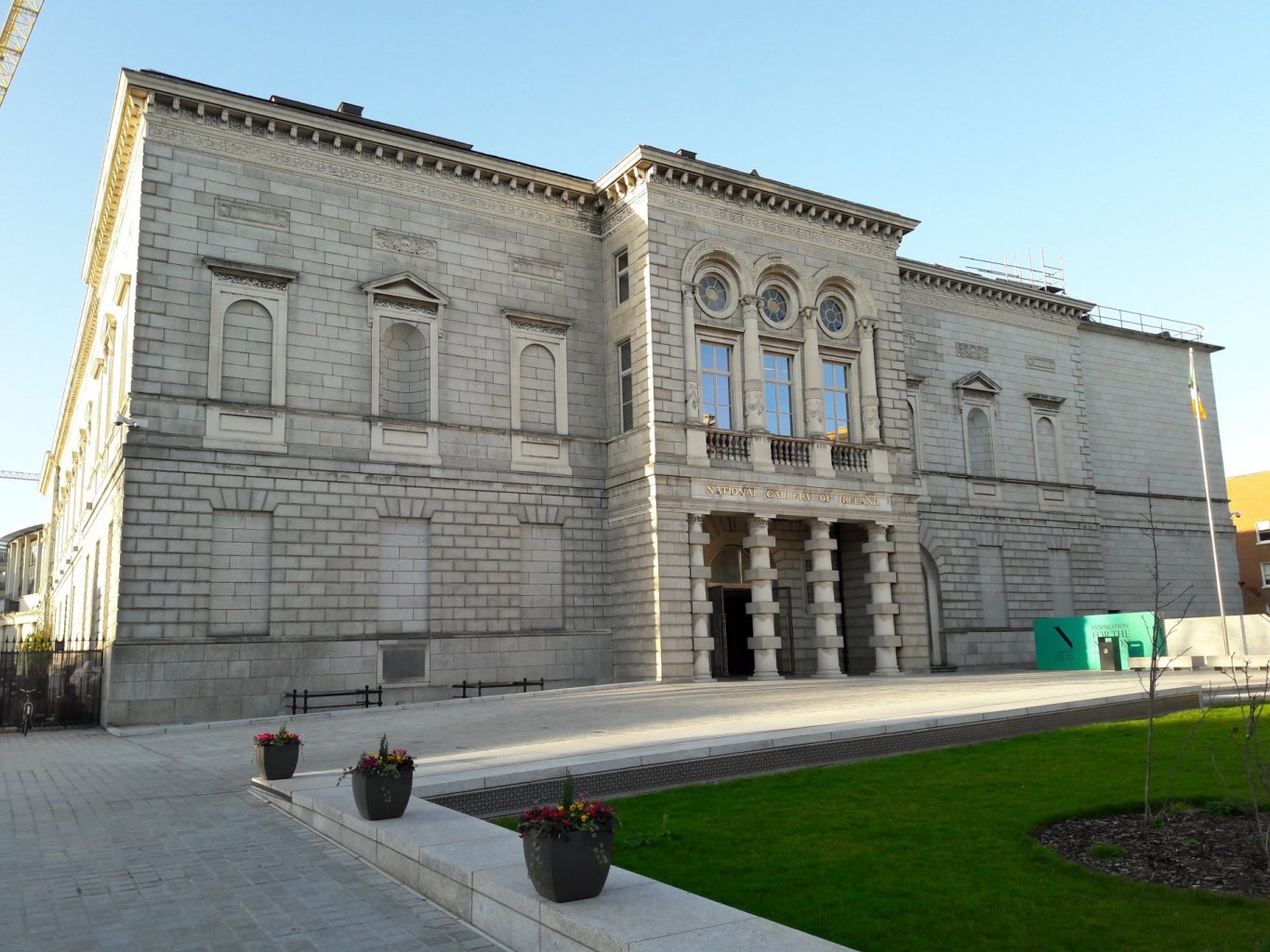 Founded in 1854, and located on Dublin's Merrion Square West, the National Gallery of Ireland is one of Ireland's leading institutions of cultural importance, attracting over a million visitors per year. The National Gallery of Ireland houses the national collection which includes sculpture, prints, drawings and objet d'art but with paintings by Irish and European artists very much to the fore.
The Irish art collection spans every period from the 14th century. Italian art comprises the second largest collection with work by Fra Angelico, Mantegna, Rubans and Titian and others.
This collection includes one of the gallery's prize possessions, Caravaggio's "The Taking of Christ". A strong French section includes 17th century classicism represented by Claude, Vouet and four subjects by Poussin. The Impressionists' Room has paintings by Monet, Sisley, Pissarro and Gonzales.
Spanish and Dutch art is also well represented, the latter collection has been recently greatly improved by donations from the Beit Collection of works by Vermeer, Metsu, Ruisdael and Hobbema.
In 2003 the National Portrait Gallery opened and now displays over 50 portraits of significant figures in Irish history and contemporary life, including a portrait of Bono by Louis le Brocquy.
Millennium Wing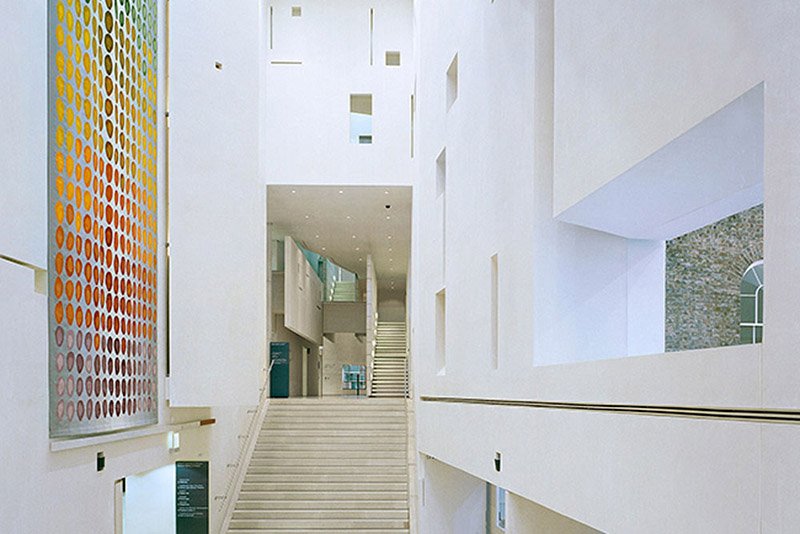 As part of Ireland's Millennium celebrations this contemorary new wing was added to the Gallery. This provides much needed additional exhibition space on two levels, one dedicated to the permanent collection of Irish art from the first half of the 20th century, the second to a programme of temporary exhibitions. The new building offers stunning architecture and a wonderful internal space for the public to enjoy, offering a stark contrast to the older parts of the Gallery/
Visiting the National Gallery
The gallery is open 7 days a week. Entrance is free, though there may be a charge for some special exhibitions. It is a very large gallery and you could easily spend several hours here, so if your time is limited it's a good idea to visit either the old or new parts.
There is a regular and excellent programme of lectures and events, many of them aimed at kids, details of which can be found on their website.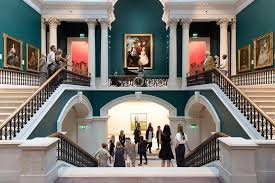 Restaurant in the National Gallery
The restaurant in the Gallery is very good (it's currently operated by Brambles) and is a perfect location for lunch.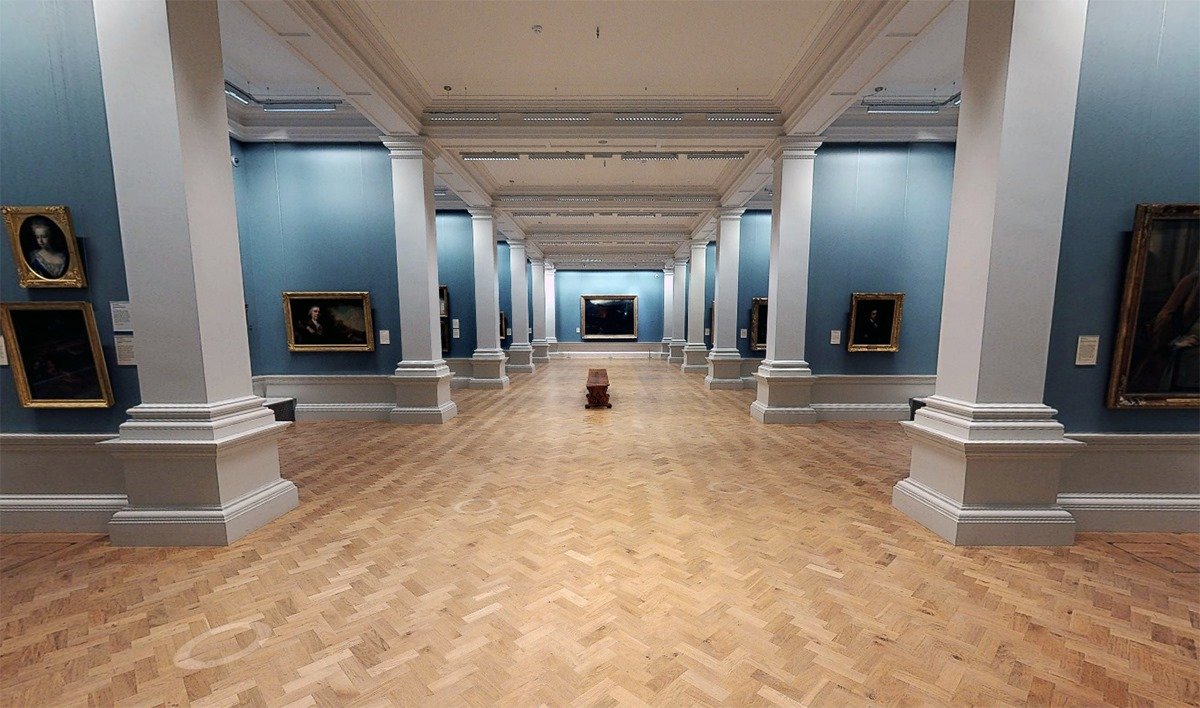 Other Dublin Attractions
Other attractions close to the National Gallery of Ireland include Trinity College & The Book of Kells, and the Little Museum of Dublin