ST PATRICK'S CATHEDRAL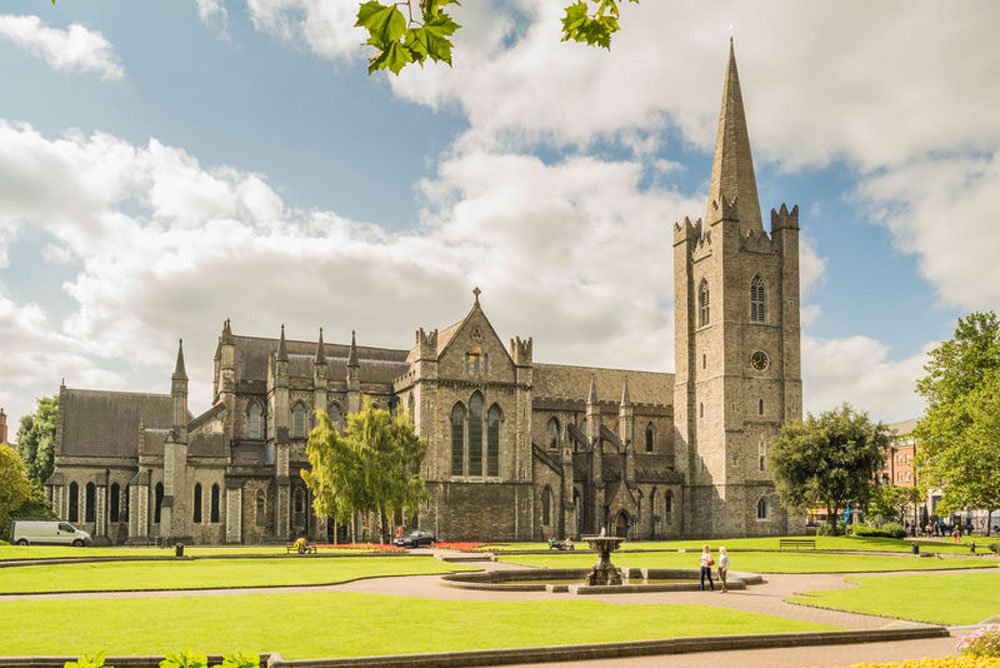 Built in honour of Ireland's patron saint, Saint Patrick's Cathedral stands beside the well where Saint Patrick is said to have baptised the Irish people into Christianity. Now one of Dublin's most popular visitor attractions, St Patrick's Cathedral has come a long way from humble beginnings as the site of a 5th Century well to the Church of Ireland's National Cathedral.
The Church was built by John Comyn - appointed Archbishop of Dublin in 1181. It is rumoured that he fell out with the city provosts and the priory of Christ Church, so he decided to build his own church close to, but outside of, the city walls. The building work started in 1191 and became a cathedral in 1213.
Part of Ireland's history for over 800 years, St. Patrick's Cathedral is one of the most popular attractions in Dublin. Visitors will enjoy the perfect balance of history, stunning architecture, and culture at this great visitor experience
Ireland's National Cathedral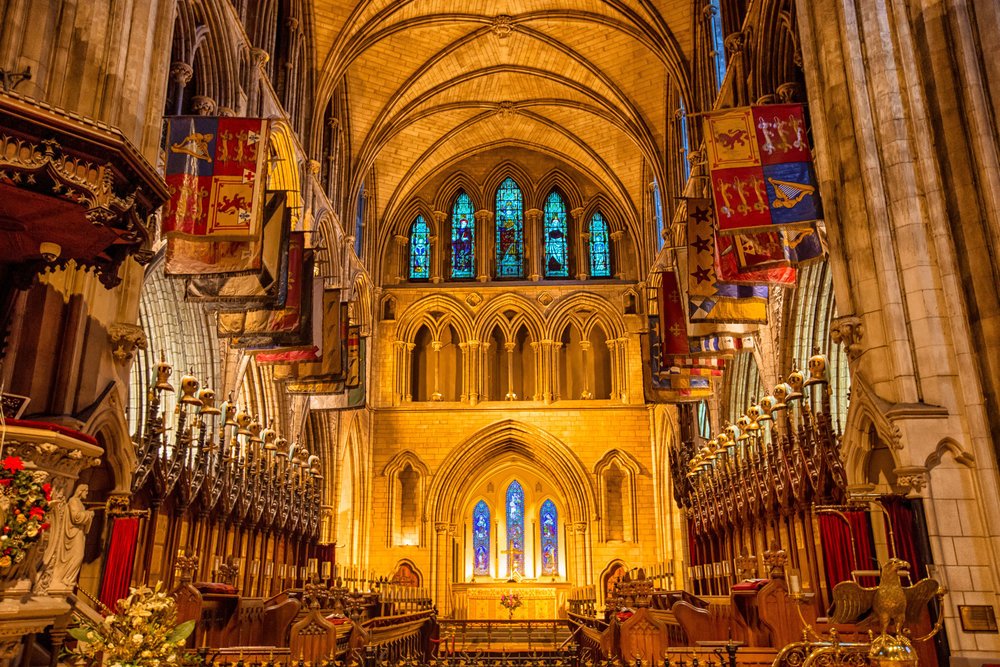 St. Patrick's Cathedral is the National Cathedral of the Church of Ireland and is Ireland's largest cathedral. The Cathedral now serves as a place of worship, a visitor attraction and as a host for many iconic events.
The cathedral features a Discovery Space with iPads playing sounds from the choir and touch screen technology illuminating the cathedral's long history. Perhaps more than any other building in Ireland, Saint Patrick's Cathedral embodies the history and heritage of all Irish people of all backgrounds from the earliest times to the present day.
Since Saint Patrick baptised Christian converts nearby over 1500 years ago, this holy site has been a place of spiritual encounter for generations.
Tours of the Cathedral
Visitors to the cathedral can roam through the cathedral self-guided, though guided tours are available. Guided tours take place regularly throughout the day. Ask at the front desk upon arrival for the time of the next tour.
Buy Tickets for St Patrick's Cathedral
Booking in advance is recommended from the St. Patrick's Cathedral website. Your fee will help maintain the stunning cathedral for years to come.
Where can I find St. Patrick's Cathedral?
The Cathedral is located at the junction of Patrick Street and Upper Kevin Street. It is easily accessible by foot from the city centre, and many Dublin Bus routes pass by the Cathedral.
Attractions closeby include the award-winning Teeling Whiskey Distllery, and the Guinness Storehouse.